QUADREL®
Powering Ready-Mix Performance
---
Quadrel's innovative suite of products is at the forefront of concrete and aggregate management. Its robust, breakthrough technologies dramatically impact all areas of your company - IT, operations, sales, finance, and management - powering your performance and profitability. By centralizing data and plugging into production, Quadrel creates business visibility that fuels informed decision-making.
Top performance through the concrete life cycle
Using the breakthrough Closed Loop Solutions® (CLI) process, Quadrel drives quality management, optimizes workflows, identifies plant operational issues, and improves profitability across the production spectrum. CLI maintains data integrity throughout the concrete product life cycle, giving you the power to deliver technically and economically optimized batches to customers every time.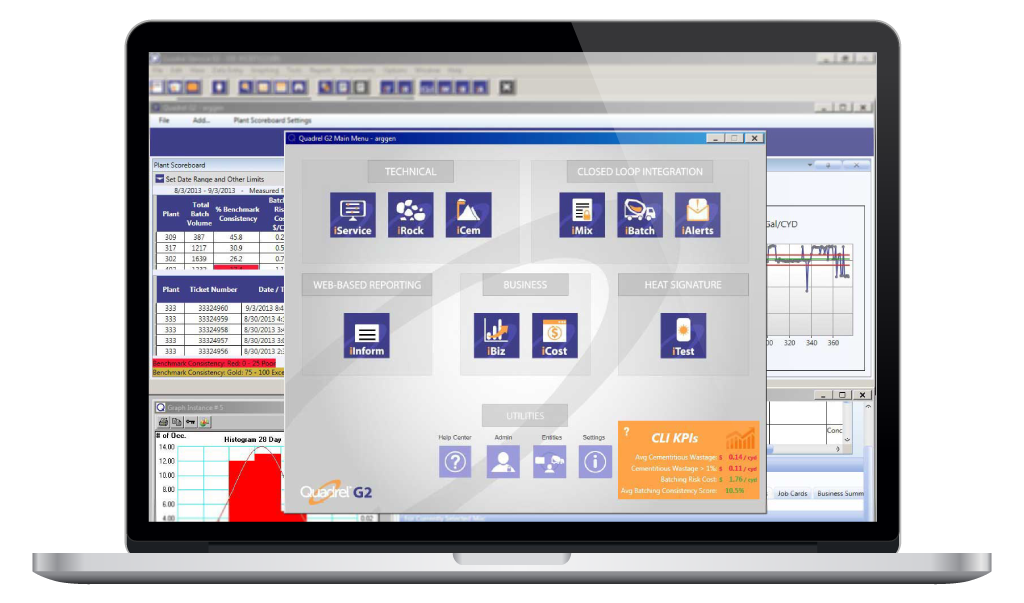 ---